OUT and DOORS is an international cultural project by HELLA LUX, Storydive and the Farmont Foundation.
In 2021, the focus of the programme will be an Audiowalk, which will be produced in cooperation with the artistic team of HELLA LUX, the technology of the Storydive App and by participants from the 8 cities and towns that are twinned with Düsseldorf — Haifa, Chiba, Chongqing, Moscow, Palermo, Reading, Warsaw, Chemnitz. Additionally, participants from all over those nations will contribute content and recordings for the collaborative Audiowalk.
An Audiowalk is a new type of story. It's an audio story within which you can immerse yourself while walking around your local area. Audiowalks let you experience stories as you explore your local area. Whereas traditional stories are written on paper or on a computer screen, Audiowalks are written onto the streets and pathways of your town or city.
The participants will work together in an online class, where they will create a collective work which will inscribe itself onto the streets of your city. Over weeks, you will attend digital workshops and lectures where you will learn the fundamentals of audiowork, writing skills for Audiowalks, the technology behind the App and how to create the dramaturgy for your audiopiece. At the end of the project, an international Audiowalk will be the final result. A curated patchwork stitched together by the project's participants and their artistic mentors. 
What is it about?
The project OUT and DOORS takes place in the public and asks significant questions about it. The corona pandemic, which has globally since the end of 2019 and has etched itself onto our collective memory, has made movement in the public space a taboo. In 2021, we still find ourselves in a situation that, although global, will lead to a very different experience of public space depending on our country. How and where we are allowed to stay, how do those in power intervene with our movement and how far can a person's empowerment as a human being be expressed in a public space that sometimes liberates us and at other times takes away our liberty?
The program participants will share their version of what a public space means to them by gathering audio that represents their surroundings. This audio will then be synthesized with paragraphs of written text and a script for an Audiowalk which will be narrated by a professional voice actor. At the end of the three weeks we will celebrate the premiere of this audio walk as it will be published live into the Audiowalk App Storydive, and will be available to the public.
Our goal is to start an audio journey together which will be shared with an international audience, and will for the first time bring together parts of the globe into a shared audio space. For instance, what occurs at the same time of day on the streets of Palermo and Haifa? What do people's footsteps sound like in Russia? The streets of Japan? What are the common sounds we can hear but take for granted, like the sound of the wind through the trees or a street vendor selling shoes.
The Farmont Foundation aims to strengthen the bonds of international exchange and to connect young people from around the world. The new international programme aims to strengthen the cultural landscape of Düsseldorf, the Farmont Foundation home base, as well as its connection to its twin towns and sister cities.
Düsseldorf is one part of a global network of cities and towns that work together to find solutions to the major environmental, economical and political challenges of the 21st century which connect and divide our world. The eight city partnerships are: the city of Chemnitz in Germany, Chiba in Japan, Chongqing in China, Haifa in Israel, Moscow in Russia, Palermo in Italy, Reading in the United Kingdom and Warsaw in Poland.
To participate in this project each applicant is either a resident of the afore mentioned cities or nations. We aim to bring together people from all over the world into an international, multifaith, diverse and exciting group of creative people who will work together on this audio project.
For this project we are cooperating with the artistic team of HELLA LUX and the technology from the App storydive. Both cooperation partners have an artistic background and are specialized in audio technology.
The project is mentored by Lenja Busch (specialist in dramaturgy) and Rupert Jaud (specialist in sound design). 
The Programme is Supported by Fonds Darstellende Künste with funds from the Federal Government Commissioner for Culture and the Media.

HELLA LUX is an artistic collective that creates new formats for an intergenerational audience. With collaborators from dramaturgy, sound, performance and video, artistic works and research projects are created in which transformation of fictional and documentary material and technical implementation are considered together. Together with sound designer Rupert Jaud and Lenja Busch, HELLA LUX will support your project with her skills in sound design, storytelling and dramaturgy.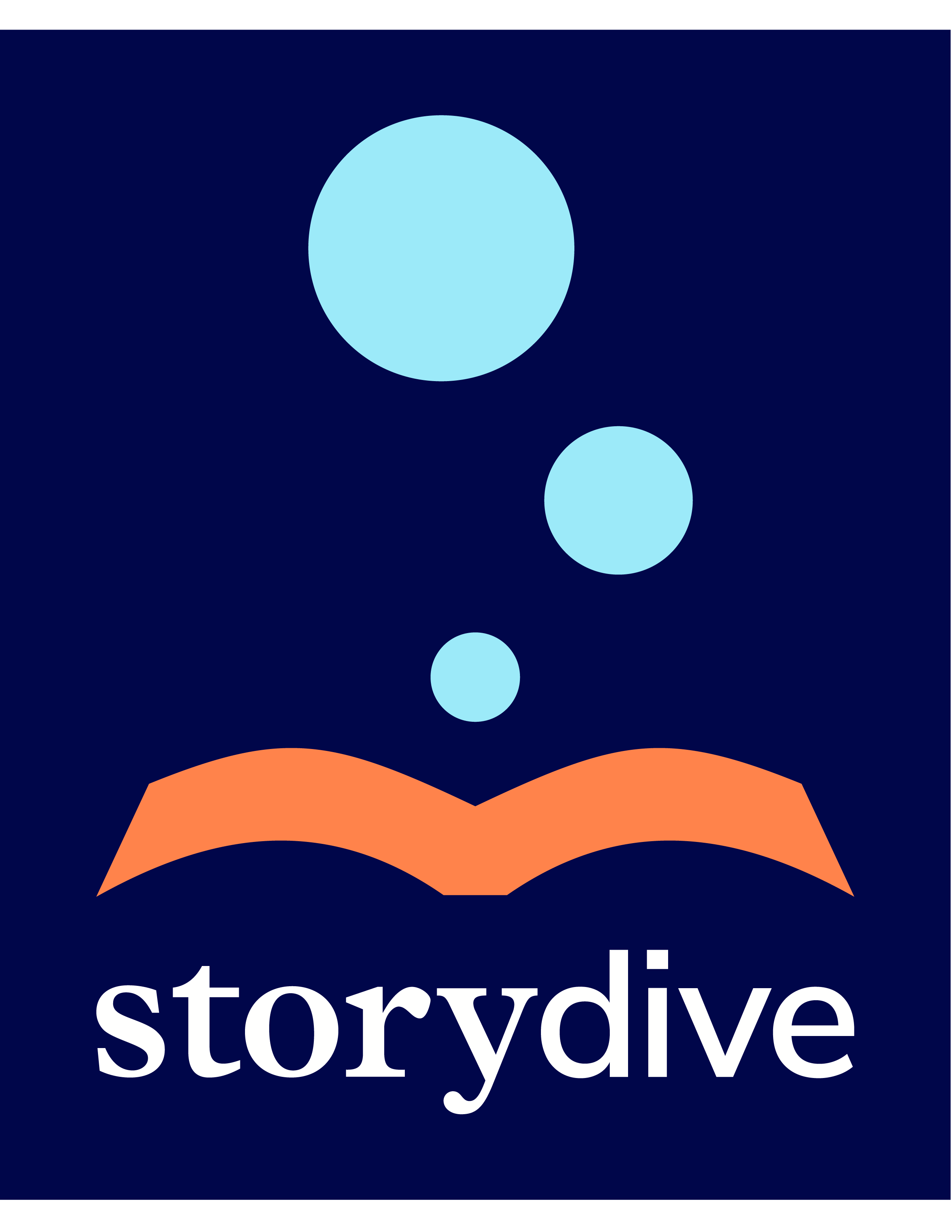 Storydive is an app that brings stories to life in a whole new way: by letting you experience them for yourself while walking on a walk. The city around you is transformed before your ears intoearseyes into the scene of a story in which you play the main role. The app is available in all App Stores and was developed by Sophie Burger and Fabian Eck, who will introduce you to the technology of the GPS-based app in a workshop and teach you how to use their creator studio for your Audiowalk in your city.
Over the course of four weeks, you will develop a concept for your audiowalk project. In group meetings conducted over Zoom you will learn all the important skills you will need to realise your GPS based story with the support of your mentors. We'll dive into a conversation and exchange ideas with you about the public space in your cities. Where are the differences, where are the similarities? What do you want to say? What are the common questions and needs? Together we will develop a story, collect audio material and learn how to edit it. In online workshops you will learn new techniques and methods and can develop your international audio walk together step by step.
Since we all come from many different time zones, the dates are set so that they are manageable for everyone. Please note that the workshop dates and joint discussion sessions are mandatory and can only be excused in exceptional cases. In the intervals between the appointments, there are set tasks that serve to collect audio material.
The project will be realised in the period from 11.11. – 11.12.2021.
(encompassing 3 weekend and 5 weekday meetings)
At the end of the project the collective audiowalk will be released via a live premiere in Düsseldorf and in the following year in all partner cities. You don't have to be free for the whole period of the project, work and study is possible as long as you can schedule some free time on the following dates below.
Here you can find an overview of fixed workshop dates when the group meets online:
11.11.2021 (Thursday, 9 to 11am UTC) 

13. - 14.11.2021 (Saturday and Sunday, 9 to 12 am UTC)

18.11.2021 (Thursday, 9 to 11 am UTC)

20. - 21.11.2021 (Saturday and Sunday, 9 to 12 am UTC)

25.11.2021 (Thursday, 9 to 11am UTC)

27.11.2021 (Saturday, 9 to 12 am UTC)

30.11.2021 (Tuesday, 9 to 11 am UTC)

02.12.2021 (Thursday, 9 to 11 am UTC)

11.12.2021 (Saturday, 9 to 11 am UTC)
The meetings usually start at 9 am UTC (Coordinated Universal Time), which ensures that all participants can easily participate in the project according to their time zone. 
The participants continue to work individually or in groups in the periods between the workshops, depending on their own time schedule, the tasks and exercises they are given as well as the overall development of their individual and collective audio parts.
What you will get from us:
The opportunity to take part in an international cultural project.

An understanding of audio work and art projects.

An insight into an artistic development process and dramaturgical conception.

Gain experience from project mentors in the cultural sector.

Professional speech, narration and audio coaching.

The chance to work together as part of an diverse international group.

The opportunity to network with other young people at an international level.

The chance to broaden your horizons outside of your public space. 

A professional microphone for sound recordings.

Membership in the Alumni Network of the Hans Farmont Foundation.

The reimbursement of all participation fees and incurred costs.
The project is open to participants (all genders welcome!), based in one of the twin towns or sister cities of Düsseldorf. They are: Chemnitz, Chiba, Chongqing, Haifa, Moscow, Palermo, Reading and Warsaw and of course Düsseldorf itself. Additionally, participants from all over those nations are welcome to apply. The nations are: China, England, Germany, Israel, Italy, Japan, Poland and Russia. Applicants must be between the ages of 18 and 30 and have a passion for international exchange. A specific academic or artistic background is not necessary, we need your passion!
Applications can be submitted as individuals or as a team.